Herdenking en herinnering van de tweede wereldoorlog 10 mei 1940
Van Grebbeberg tot bevrijding
Herdenking en herinnering van de tweede wereldoorlog. Twee houten bordjes ter herinnering van de slag om de Grebbeberg en ter herinnering van het Zweedse rode kruis uit de tweede wereldoorlog.

Huisvlijt en verlangen
Een houten bordje en een tegeltje ter herinnering aan de hulp geboden aan Nederland door het Zweedse rode kruis. En een tegel herinnerend aan de bevrijding 5 mei 1945. De bovenstaande bordjes zijn huisvlijt.
One wooden tile and a stone tile. These two are handmade.
De Nederlandse leeuw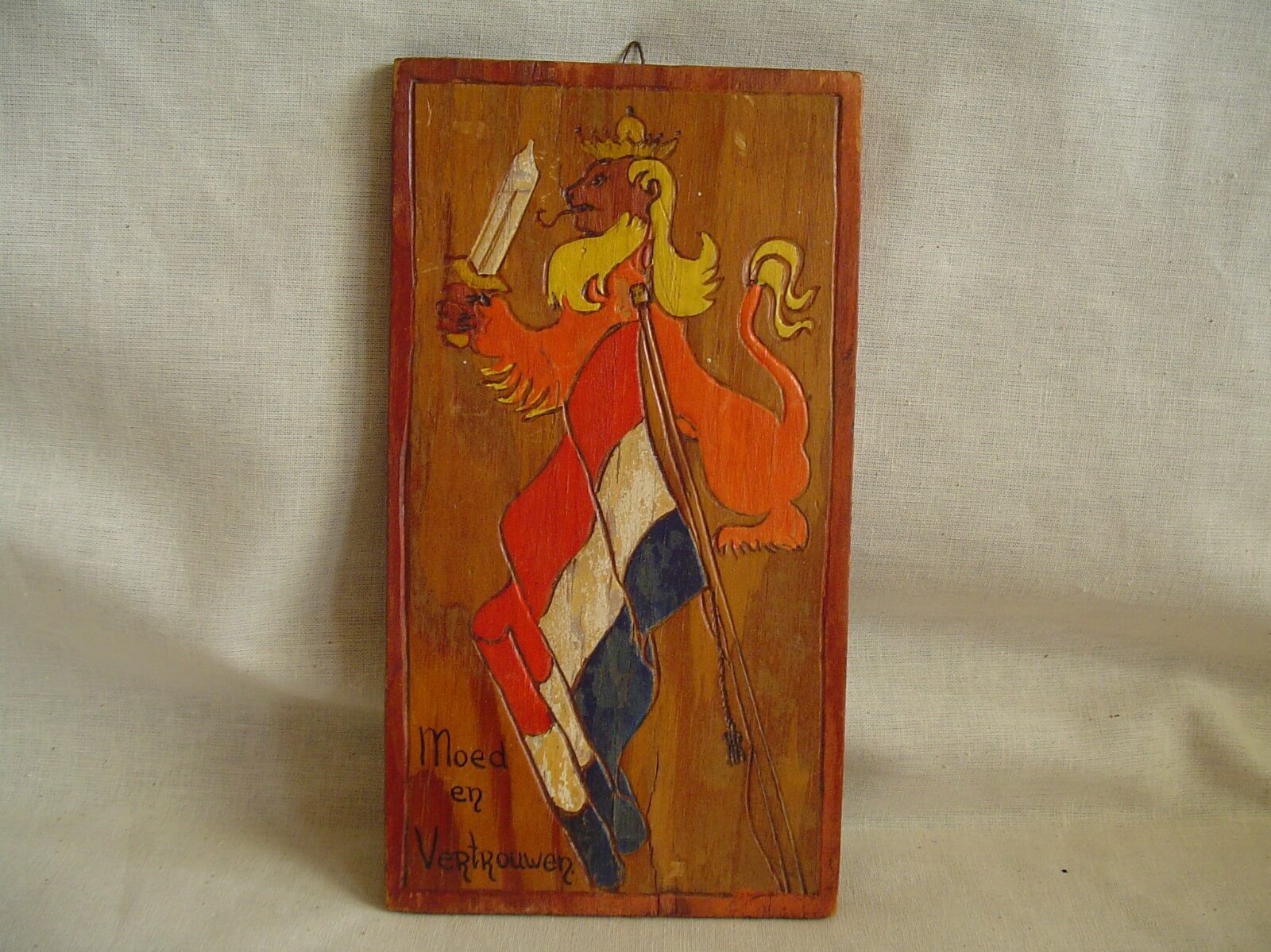 Een houten bordje van vlak na de tweede wereldoorlog. Met afgebeeld de Nederlandse leeuw en de Hollandse driekleur het rood wit blauw, de Nederlandse vlag. En de tekst "Moed en vertrouwen".


Bevrijdings blik
Een herdenkingsblik conferentie van Jalta van vlak na de tweede wereldoorlog.
A rememberance tinn. Post war 1945.

Modern en toen
Een postzegel, ter herinnering aan de slag om Arnhem, en een boekje van een tentoonstelling van vliegtuigen die vlogen in de oorlog gehouden in 1944. Mijn oma is hierheen geweest. Het boekje heb ik van haar gekregen.
A post stamp, as a reminder of the battle for arnhem 50 years liberation, and a booklet of an exposition held in the Netherlands of planes which flew in the war.
Storm over Nijmegen 1944-1945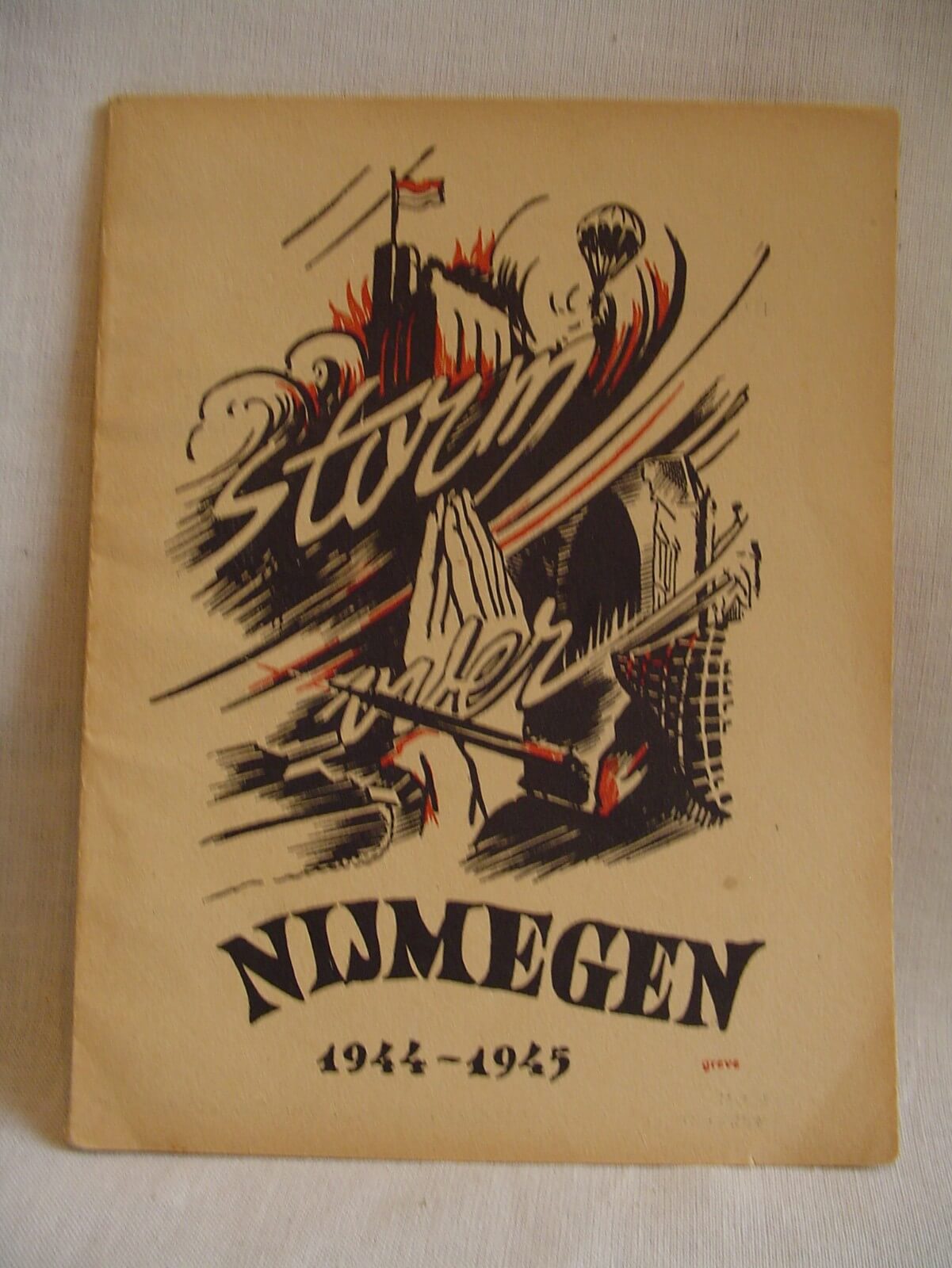 Boekje Storm over Nijmegen. Boekje wat gaat over operatie Market Garden. De slag om Arnhem.