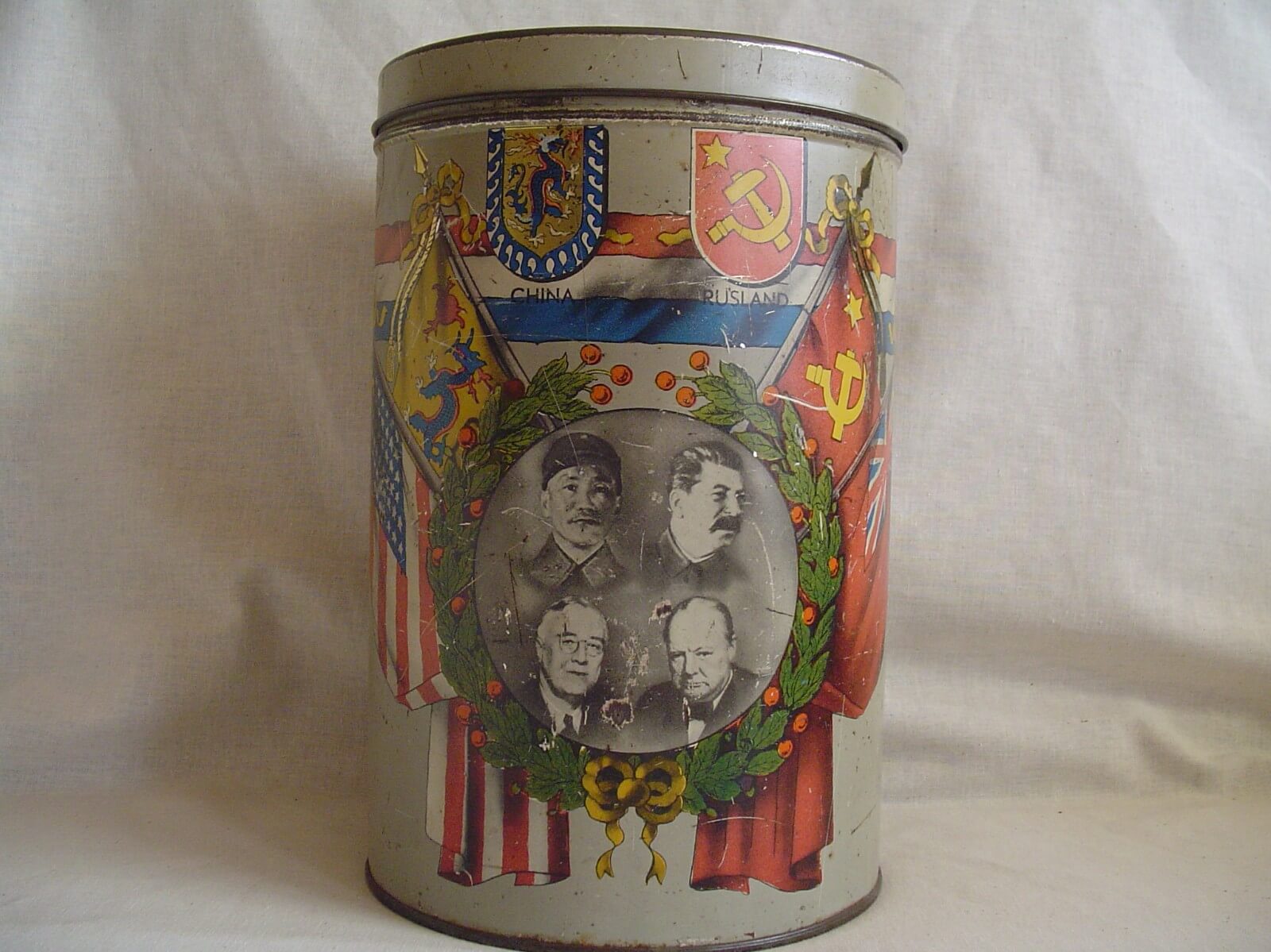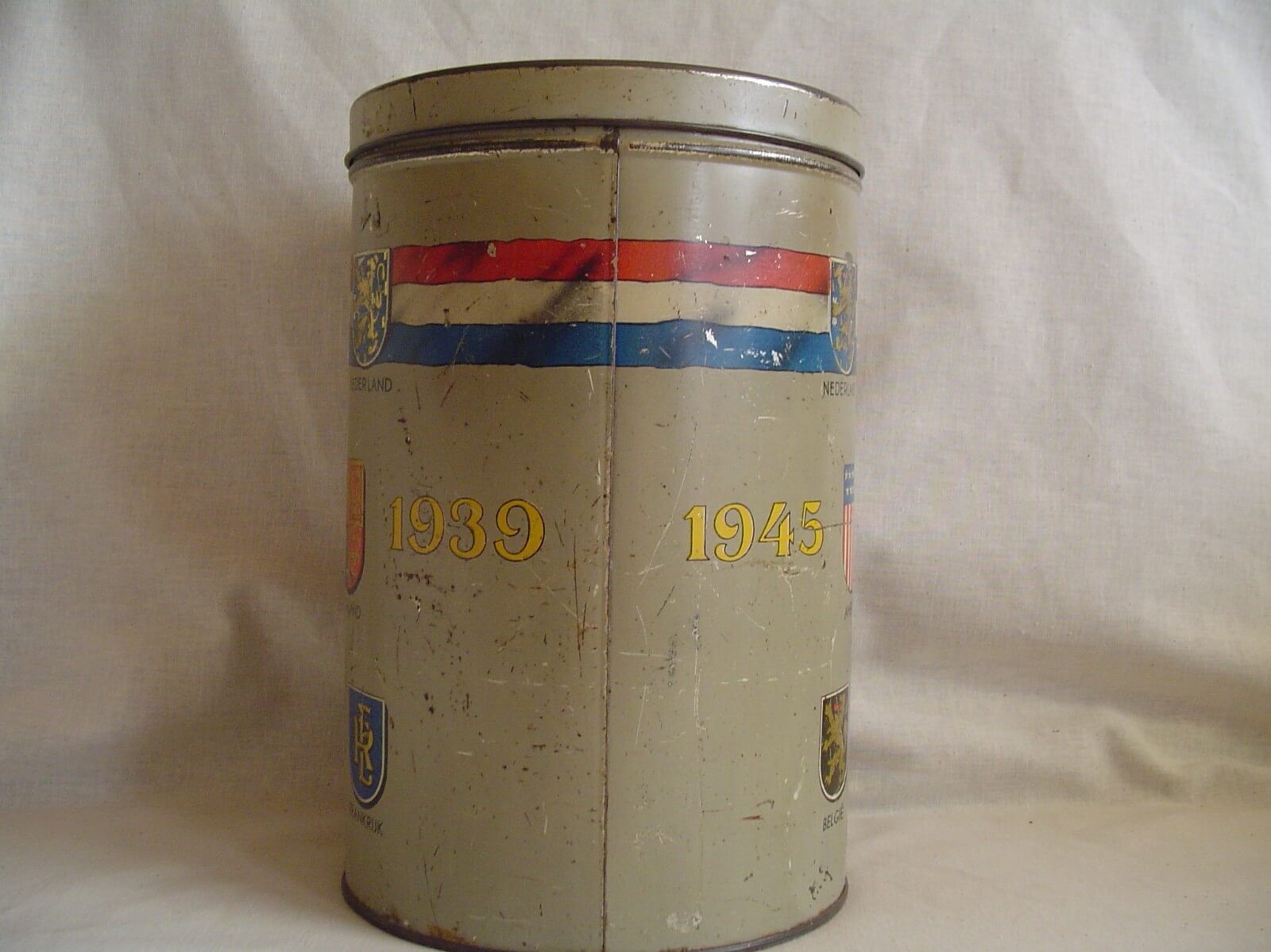 Dit is een bevrijdings blik wat vlak na de tweede wereldoorlog uitgedeeld is aan de bevolking.
De wapens van de volgende landen staan op het blik:
Nederland
Rusland
Belgie
Amerika
China
Frankrijk en
Engeland
Onno heeft dit blik van zijn oma gekregen, zij bewaarde hier haar bak spulletjes in.

This tinn was handed out shortly after the war.
The weapons of the following countries are on the can:
The Netherlands
Russia
Belgium
America
China
France and
United Kingdom.
Onno got this can from his grandmother, she kept her baking products in it.